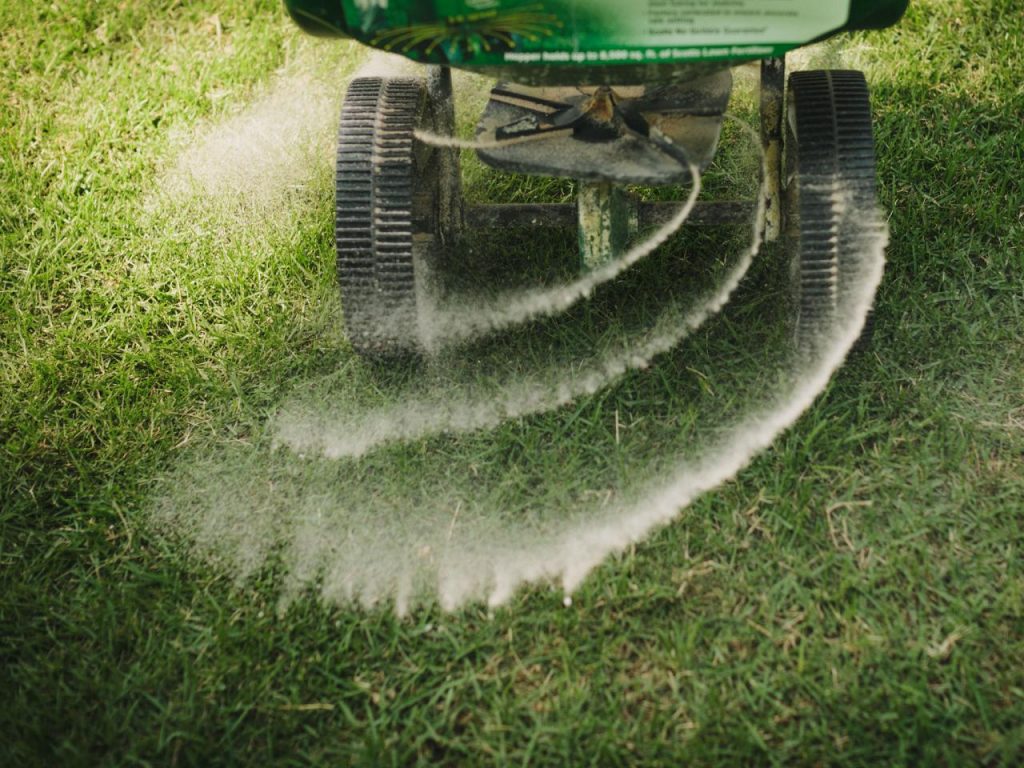 Having a Fertilizer Program set up for your lawn can be a vital step to having a lush and health lawn every year. Fertilizer provides nutrients for your lawn that your soil may be missing or be low on. There are many benefits to having a solid program in place such as:
Weed Reduction and Control – Providing essential nutrients to the grass improves grass density. In addition, well-nourished plants have deep, strong roots and are less likely to be affected by weeds.
Pest Resistance – While proper fertilization can ensure quick recovery from pests or disease, it also ensures that your yard is thick, vibrant, and healthy. This makes it difficult for pests and insects to take hold in the first place.
Disease Resistance – Grass requires essential nutrients like nitrate, potassium, and phosphorus to not only survive, but thrive. It is key to protect your lawn from illness, stress, and disease.
More Oxygen Production – Your lawn, like all other plants, produces oxygen throughout its life cycle. Having a healthy lawn increases its oxygen production and provides you with a cleaner outdoor space.
Improved Overall Growth – If you find that your lawn has some patchy, sparse areas it is most likely due to uneven nutrient distribution in your soil. Fertilizer is evenly applied to your entire lawn, which can help even out this distribution.
We have three different options for Fertilizer programs and can definitely help you choose the best one for your lawn. Whether it needs a spring boost or ongoing care, we have the right program for you.
You can find our Lawn Care prices and Bundles here.