WEEKLY LAWN CUTTING CONTRACT – $239.95/month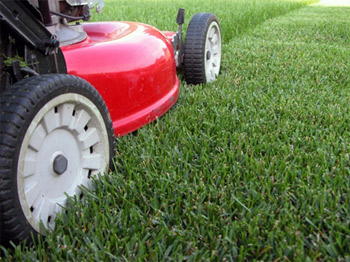 Our Weekly Lawn Cut Contract includes up to 4 cuts per month for up to 2,000 sqft of lawn. We take great pride in maintaining your lawn for you. Accordingly, we will trim all edges and blow refuse off all sidewalks and driveways to leave a neatly manicured lawn. Subsequently, if conditions allow, we will mulch clippings and leave on your lawn. This provides more natural nutrients for your turf.
BI-WEEKLY LAWN CUTTING CONTRACT  – $169.95/month
On the other hand, if your lawn doesn't grow very quickly, or you just want fewer cuts, we do offer a Bi-Weekly Lawn Cutting Contract. This includes up to 2 cuts per month for up to 2,000 sqft of lawn as well as all the steps we take for our Monthly Contracts.
Our Lawn Cut services are available citywide and we cannot stress enough how important it is to call us early to set up an appointment. Make sure that your lawn is kept in good condition and within the guidelines from the City of Winnipeg.
Please Note:
There is an administration fee of $99.95 to all contracts canceled prematurely.
Join our Loyalty List
Get the best promotions we can offer for the season.