HVAC Maintenance Agreements
Yes, we offer HVAC Mainte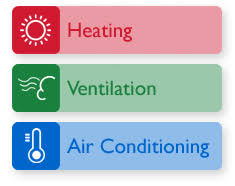 nance Agreements! This program allows you to pre-pay for up to 3 years of maintenance and inspections for all HVAC equipment. The main equipment that is eligible is the Furnace and Air Conditioner. If you have signed up for a Maintenance Agreement for one of these items, you can add on maintenance for your Hot Water Tank, Humidifier, HRV, or Gas Fireplace. All of our HVAC services are completed by a licensed HVAC Technician who is specially trained to do the best job possible.
Boilers are eligible for our Maintenance Agreements, but we do require a site visit before quoting the annual price. This is due to each boiler having different annual requirements for maintenance that can affect the yearly price.
By signing up for our maintenance agreement, you also gain access to a discounted rate for other services that our company offers; such as carpet cleaning, upholstery cleaning, and duct cleaning. We care about our clients; you are our priority.
Priority Scheduling
Have you ever dreamed of having your heating and/or cooling system inspected and maintained without having to lift a finger? You're in luck! With our Maintenance Agreement in place, we contact you to book in your inspection. This allows you to relax and not worry about having missed or forgotten about it.
Warranty Protection
The Manufacturer's Warranty on your Furnace or Air Conditioner may be voided if they have not been maintained regularly. Having us out yearly prevents this issue and keeps your warranty safe and valid.
Extended Equipment Lifespan
Regular Maintenance helps extend your equipment's lifespan, and also ensures that it continues to run at its peak efficiency year after year. For example, the average lifespan of a Hot Water Heater is 8-10 years. However, the majority of professionals say that it can last up to 12 if it is maintained regularly. HVAC equipment is a costly investment into your home, we want to make sure that you get the maximum use out of it.
Inflation Protection
This can seem like a pricey investment. However, if our prices do happen to increase while your Maintenance Agreement is active, your cost does not! This locks you into our current price for the entire period of your agreement, saving you money on Inspections that should be done yearly anyway.
Replacement Extension
If for any reason, the HVAC equipment that is listed on your Maintenance Agreement needs to be replaced while your agreement is active, your Maintenance Agreement will be extended by an additional year.
Discounts on Additional Equipment Servicing
If you have a Hot Water Tank, Humidifier, Heat Recovery Ventilation (HRV), or Gas Fireplace, you can add on yearly service at a reduced rate when signing up for Maintenance Agreement. As a result, you will also give those pieces of equipment the same benefits and coverage as your main equipment.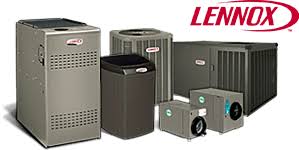 Scheduling
Furnace Tune-Ups will be scheduled between February 1st and March 31st of each year your Agreement is active.
Air Conditioner Inspections and Maintenance will be scheduled between May 1st and June 30th of each year your Agreement is active.
Commercial HVAC Equipment will be maintained during the time period listed on the Agreement Contract.
Discounts on Other Services
Receive additional discounts on some of the other services we provide depending on the length of your Maintenance Agreement. Eligible services include Duct Cleaning, Carpet Cleaning, and Upholstery Cleaning. Additionally, the discount varies depending upon the length of your agreement. Accordingly, receive 5% off with a 1-year Agreement, 10% off with a 2-year Agreement, and 15% off with a 3-year Maintenance Agreement!
Flexible Payments
If paying in one lump sum is a concern for you, contact us today to discuss other payment options available. We are here to help and will offer solutions to help you take advantage of the great benefits of our Preventative Maintenance Agreements.
Join our Loyalty List
Get the best promotions we can offer for the season.