Hot Water Tanks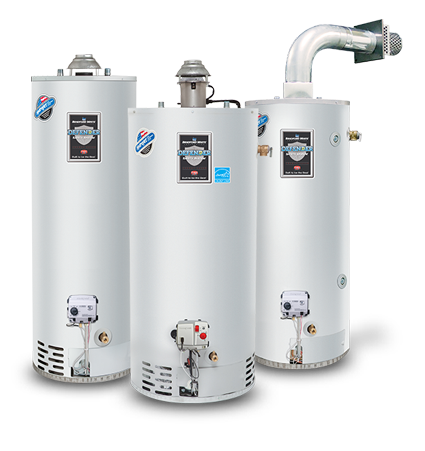 Hot Water Tanks are often referred to as Hot Water Heaters. However, regardless of the name you choose to call them, they are both the same thing as they all heat and store hot water.  The average Hot Water Tank's life span is approximately 7-10 years, but its complete life expectancy depends on the brand, amount of use, and the preventative maintenance done to the tank. Professionals believe that you could possibly double the length of time the tank could last with proper maintenance, which is why we have the option to service Hot Water Tanks and keep your tank operating at peak efficiency.
Annual Maintenance
Having us out to Inspect and Maintain your Hot Water Tank includes the following:
A Deep Flushing of the Tank
A Deep Cleaning of the Burner
Inspection for Cracks, Leaks, and other issues.
Installations
If you are running out of hot water quickly or your hot water tank is leaking, then that is a sign that you need to replace your Hot Water Tank.
There are a few decisions you'll need to make when you replace your Hot Water Heater including:
Tank or tankless?
Gas or electric?
What size?
We can install most brands of Hot Water Tanks, so if you have a preference we are more than happy to accommodate. We choose reliable and quality brands such as Bradford White, Rheem, Marathon, John Wood and more! For a quote, give us a call at (204) 982-6930! There are many different brands of Hot Water Tanks to choose from, but when it comes to selecting the tank for your home, the biggest difference is in the warranties and the construction of the tank itself.
Join our Loyalty List
Get the best promotions we can offer for the season.